Imsu News
THREE STUDENTS BAG FIRST CLASS AS IMSU INDUCT CLASS OF 2020 MEDICAL LABORATORY SCIENTISTS
THREE STUDENTS BAG FIRST CLASS AS IMSU INDUCT CLASS OF 2020 MEDICAL LABORATORY SCIENTISTS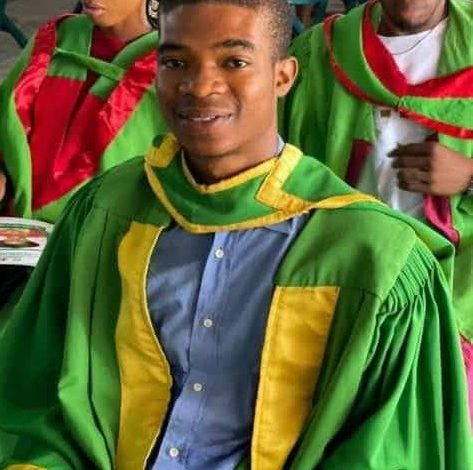 THREE STUDENTS BAG FIRST CLASS AS IMSU INDUCT CLASS OF 2020 MEDICAL LABORATORY SCIENTISTS
At the early hours of today, the induction/Oath-taking ceremony of IMSU Class of 2020 Medical Laboratory Scientists held at the Imo State University Auditorium.
Present in the occasion are, the Vice Chancellor, Prof Uchefula Ugonna Chukwumaeze; Dean Faculty of Health Sciences, Prof. Mrs Asinobi. C; Head of Department, Medical Laboratory Science Department, Prof. Mrs Joy Dike Ndudim and many other members of the University governing council.
The department recorded three First class Students, which were announced and honoured for their academic feat. As announced,
1. SCT. Nwachukwu Gift Chukwuebuka (Plato) with CGPA of 4.53
2. SCT. Umez Emeana Okechukwu with CGPA of 4.53
3. SCT. Isaac Tochukwu with a CGPA of 4.50.
Nwachukwu Gift and Umez Emeana emerged best graduating students with a CGPA of 4.53 respectively.