Imsu Admission
Imsu News
IMSU POST UTME EXAM FOR 2022/2023 PROSPECTIVE CANDIDATES.
IMSU POST UTME EXAM FOR 2022/2023 PROSPECTIVE CANDIDATES.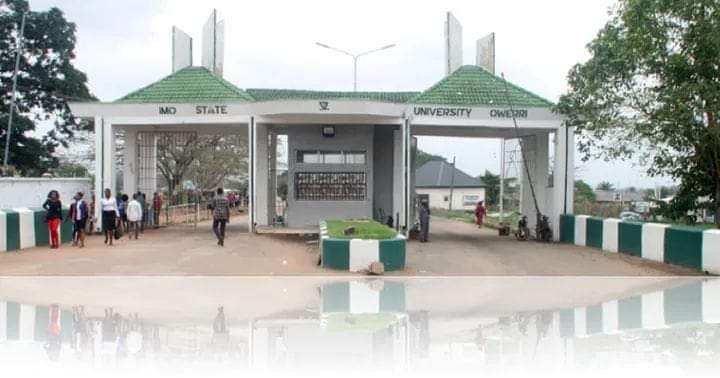 IMSU POST UTME EXAM FOR 2022/2023 PROSPECTIVE CANDIDATES.
The computer based test will commence From November 1st to November 8th, admission consideration is only for students who put IMSU as first choice.
Requirements for the examination are:
1. JAMB ORIGINAL RESULT SLIP
2. IMSU POST UTME PRINT OUT OR ACKNOWLEDGEMENT SLIP.
EXAMINATION TIMETABLE.
*DAY ONE: Tuesday 1st November 2022*
English & Lit studies, Mass Comm, Psychology, Religion, sociology, accountancy, banking and finance, hospitalism and tourism management, management, marketing
*DAY TWO: Wednesday 2nd November 2022*
Education English,Edu French, Edu Government, Edu History, Edu Igbo, Edu Religion, Edu Economics, Edu Accountancy, Edu Fine & Applied arts, French, History & Int'l Studies, LAW, Library and Information science, Linguistics/Igbo, Philosophy, Political Science, Public Administration, Theater Arts, Insurance, Fine & Applied arts
*DAY THREE: Thursday 3rd November 2022*
Nursing
*DAY FOUR:  Friday 4th November 2022*
Economics
*DAY FIVE: Saturday 5th November 2022*
Agric Economics, Agric Engineering, Animal & Evnr. Biology, Animal Science, Architecture, Biochemistry, Building, Chemical Engineering, Chemistry, Civil Engineering, Computer science, Crop Science, Education Agric, Education Biology, Edu Chemistry, Edu Mathematics.
*Days 6-8 follows*
GOOD LUCK AS YOU PREPARE TO JOIN IMSU
For your Jamb original resultslip and post utme print dm or contact us. 08104502529
IMSU GOOGLE Online services.
LOCATION: IMSU PLAZA SHOP 5 ALONG IMSU FRONT GATE.
DM on WhatsApp here.
https://wa.me/2348104502529
Tell: 📞08104502529
Stay Tuned !!!✅
For any pertaining issues.
Am chris obasi
AKA
©IMSU GOOGLE
17th, Republic Imsu S.U.G
in House Chairman on Information, The Senate.
.
SHARE TO ALL CONCERNED PERSON.