Imsu News
School News
IMSU CLEARANCE LIST FOR NEW STUDENTS (2021/2022 SESSION).
IMSU CLEARANCE LIST FOR NEW STUDENTS (2021/2022 SESSION).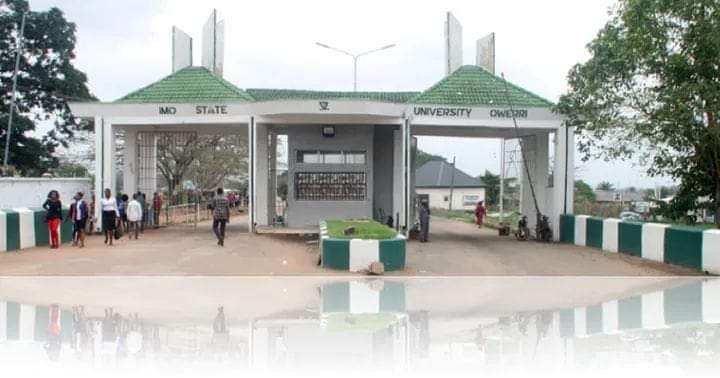 IMSU CLEARANCE LIST FOR NEW STUDENTS (2021/2022 SESSION).
NECESSARY PAYMENTS
▪️Acceptance fee
▪️Ancillary/School fee
▪️Medicals (Pre-admission screening)
▪️Matric gown
▪️Sports Fee
▪️O'level verification fee
▪️ Faculty and Departmental Registration Fee (varies).
For your payments and clearance Contact Imsu Google Online Services( 08104502529) Imsu payments sure plug.
NECESSARY DOCUMENTS.
▪️Post UTME acknowledgement slip.
▪️IMSU admission letter
▪️Acceptance fee receipt
▪️School fee receipt
▪️Sundry payment receipts (Medicals, O'level verification, Matriculation gown and Sports fee)
▪️JAMB Admission letter
▪️JAMB original Result
▪️Attestation letter (from a Priest, Traditional Ruler or Academia)
▪️State of Origin/LGA identification letter
▪️Birth certificate.
If you don't have any of these Documents, Dont bother yourself we are at yourself Dm to get yours.
After A successful Clearance A Matriculation Number will be issued to you From your faculty officer, Rush now to do your clearance and faculty clearance.
WELCOME TO IMSU!! HAPPY RESUMPTION!!
#Imsu_Google
#ImsuNkeAnyi
For your Acceptance fee Payment kindly DM or contact us, we make Genuine payments and we are reliable and fast.
🛅 Generate Invoice, Make Remita & Interswitch Payments without stressing yourself to the Bank At Imsu Google online services and get receipt Immediately without no delay , Also printing of admission letters.
For your swift and fast registration dm or contact us @ⒾⓂⓈⓊ ⒼⓄⓄⒼⓁⒺ Ⓞⓝⓛⓘⓝⓔ ⓢⓔⓡⓥⓘⓒⓔⓢ.
IMSU GOOGLE ONLINE SERVICES.
Make payment ease, stress free and we Help in bursary signing .
OUR LOCATION: SHOP 5 IMSU SHOPPING PLAZA ALONG IMSU FRONT GATE CALL FOR DIRECTIONS.
DM on WhatsApp here.
https://wa.me/2348104502529
Tell: 📞08104502529
Stay Tuned !!!✅
For any pertaining issues.
Am chris obasi
AKA
©️IMSU GOOGLE
17th, Republic Imsu S.U.G
Minister for Information.
.
SHARE TO ALL CONCERNED PERSON