Imsu News
Imsu Student Union Government Election Announcement
Imsu Student Union Government Election Announcement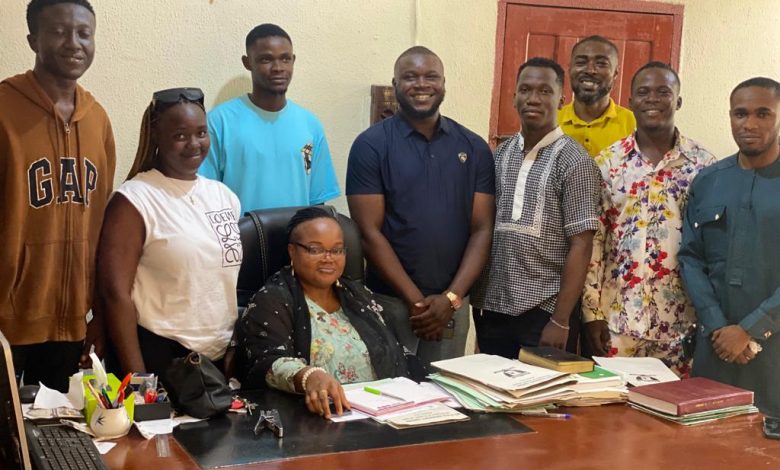 IMO STATE UNIVERSITY,OWERRI.
_(Student Union Government)_
*From:The Office Of The University Electoral Committee(Uneco)*
_To: All Imo State University Students._
Date: July 15, 2023
"`Subject: Student Union Government Election Announcement."`
Dear Students,
We hope this memo finds you in good health and high spirits. We are writing to inform you about the upcoming Student Union Government (SUG) election, which is scheduled to be held on Thursday, 27th July 2023.
The SUG election is a crucial event that allows you to exercise your democratic rights, choose capable leaders, and actively participate in shaping the future of our university. As the University Electoral Committee (Uneco), we are responsible for ensuring a fair and transparent election process that upholds the principles of democracy and student representation.
The election will serve as an opportunity for you to nominate, support, and vote for candidates who you believe will effectively address your needs and concerns as students. The SUG leaders elected during this process will play a vital role in advocating for your welfare, organizing meaningful events, and fostering a conducive learning environment for all.
The University Electoral Committee will work tirelessly to ensure a smooth and efficient election process. We vow to maintain transparency, impartiality, and adherence to electoral guidelines throughout the process. We encourage all eligible students to actively participate by casting their votes and engaging in informed decision-making.
Please note that specific details regarding the voting hours will be communicated to you in due course through official channels, including posters, and social media platforms. It is crucial to stay alert and well-informed to make the most of this opportunity.
We kindly request your cooperation in maintaining an atmosphere of respect, fairness, and inclusivity during the election period. We must all conduct ourselves responsibly and refrain from engaging in any form of violence, intimidation, or unethical practices. Let us demonstrate maturity and unity as we exercise our democratic rights.
Should you have any questions or require further clarification regarding the Student Union Government election, please do not hesitate to contact the University Electoral Committee through the provided contact information.
We look forward to your enthusiastic participation in the SUG election on Thursday, 27th July 2023. Together, let us shape the direction of our university and foster a vibrant student community.
Best Regards,
✍🏽
EMERUEM WINNER CHIKADIBIA.
08101202054
_(18th republic IMSU SUG Uneco Rep's Chairman)_