Imsu News
NOTICE FOR CLEARING OF CONSTRUCTION SITES  
NOTICE FOR CLEARING OF CONSTRUCTION SITES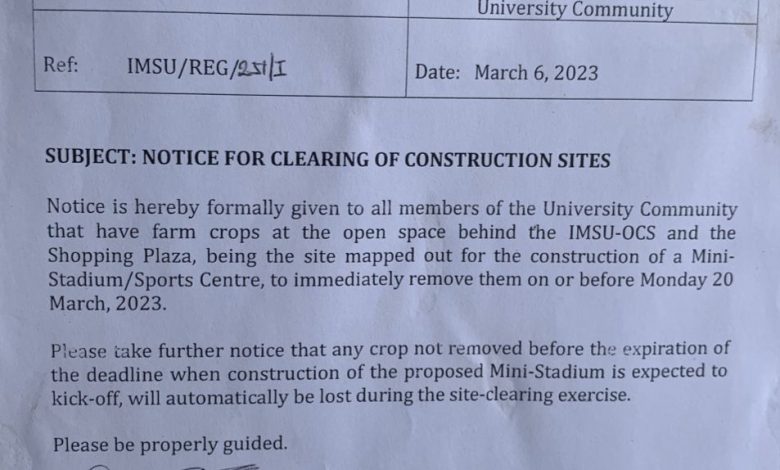 NOTICE FOR CLEARING OF CONSTRUCTION SITES
Notice is hereby formally given to all members of the University Community that have farm crops at the open space behind the IMSU-OCS and the Shopping Plaza, being the site mapped out for the construction of a Mini-Stadium/Sports Centre, to immediately remove them on or before Monday 20
March, 2023.
Please take further notice that any crop not removed before the expiration of the deadline when construction of the proposed Mini-Stadium is expected to kick-off, will automatically be lost during the site-clearing exercise.
Please be properly guided.
Benjamin U. Onyewuchi
PAR (Council Affairs) & SA to Registrar