Imsu News
ELECTION OF COURSE REPRESENTATIVES
ELECTION OF COURSE REPRESENTATIVES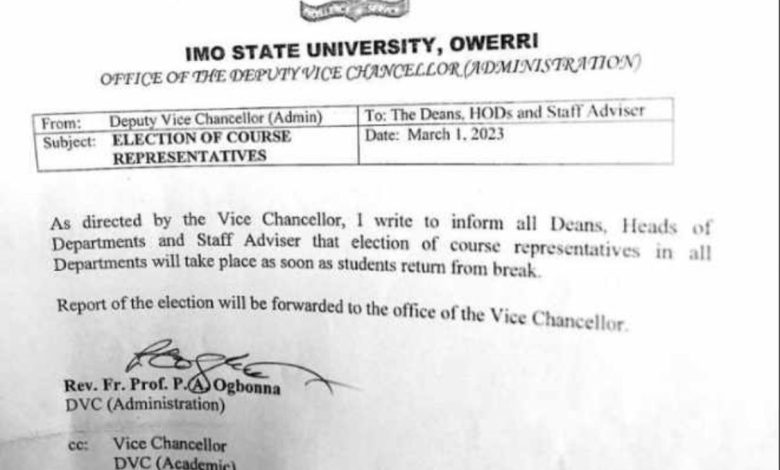 ELECTION OF COURSE REPRESENTATIVES.
To: The Deans, HODs and Staff Adviser Date: March 1. 2023
As directed by the Vice Chancellor, I write to inform all Deans, Heads of Departments and Staff Adviser that election of course representatives in all Departments will take place as soon as students return from break.
Report of the election will be forwarded to the office of the Vice Chancellor.
Rev. Fr. Prof. P.A) Ogbonna