School News
Welcome to Imsu Google online services
Welcome to Imsu Google online services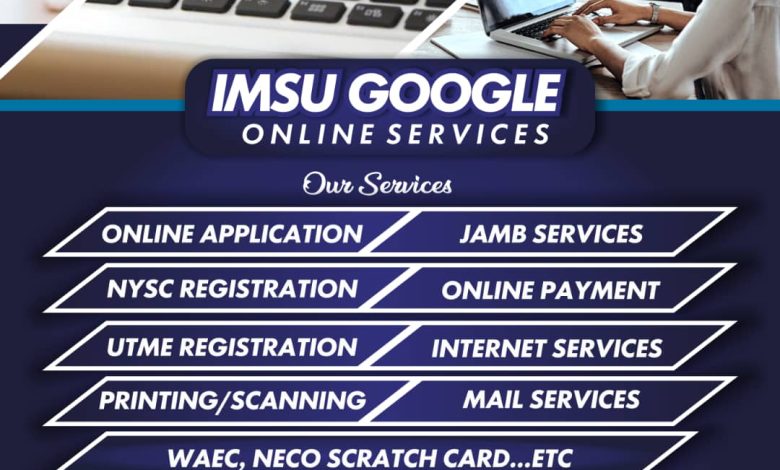 Hello Latest Imsu News🙌
Morning imo stars.
Welcome to Imsu Google online services, We offer the following services.
✅
We make following payments and assist in all admission process like bursary signing and others.
1. Payment of Acceptance fee, school fees or ancillary fees both indigens and non indigens.
2. Payment of all imsu Sundry fees such as medical fee, Sports,q matriculation fee and verification.
3. Printing of admission letters both imsu and jamb , Printing Of Post Utme Result.
4. Signing/Stamping of Acceptance fee and other payments is ongoing at imsu Bursary department, we deal in all Newly admitted students year one ( 1 ) CLEARANCE 💪.
5. Medical certificate issuance and clearance is on hold because of the ongoing strike Prospective students can continue with other admission processes, duo medical Payment are ongoing.
Contact: Imsu Google online service 08104502529.
For your swift imsu payments Like school fees, matriculation gown Verification, Sports, creation of imsu student profile and fast registration dm or contact us.
Location: Imsu extension gate
DM on WhatsApp here.
https://wa.me/2348104502529
Am chris obasi
AKA
IMSU GOOGLE
17th, Republic Imsu S.U.G
in House Chairman on Information,The Senate.
.
SHARE TO ALL CONCERNED PERSONS.